Saturday night we took Ansley to see Annie at the Bedell Performance Hall on the River Campus and we're STILL singing the songs! In fact, everyone would get a kick out of the Bandermann family rendition of "Easy Street" (this song is not on the movie that I can remember, but we will always remember it because of the humor and funny dancing). Seeing Jason play the part of Rooster, me as Miss Hanigan, and Ansley as Miss St. Regis is a sight to behold! Charli just thinks she's in a house full of loons. Ha!
Annie is one of Ansley's favorite movies (right behind all the Disney Princess movies), so we decided to take her. She loved it. What was so funny is that in some of the final scenes Annie gets "gussied" up for the adoption party that Mr. Warbucks plans for her. Annie came out with curly hair in these scenes and Ansley just couldn't understand why they had 2 Annies. She kept saying, "mommy, one had curly hair and the other one didn't. How come, mommy?". After explaining it a few times, we just gave up. Ha! (I'll give her some credit, they looked like totally different kids.)
Usually Beatrice is our only friend that comes along, but Dawson made the show too because "Annie had a dog too"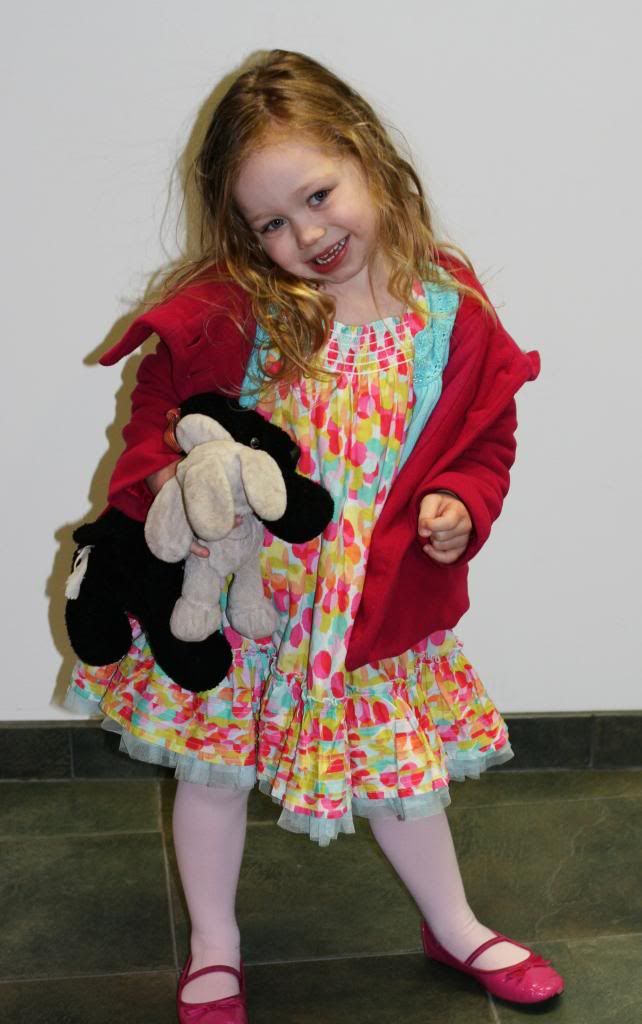 She just kept saying "Mommy, I'm soo cited!"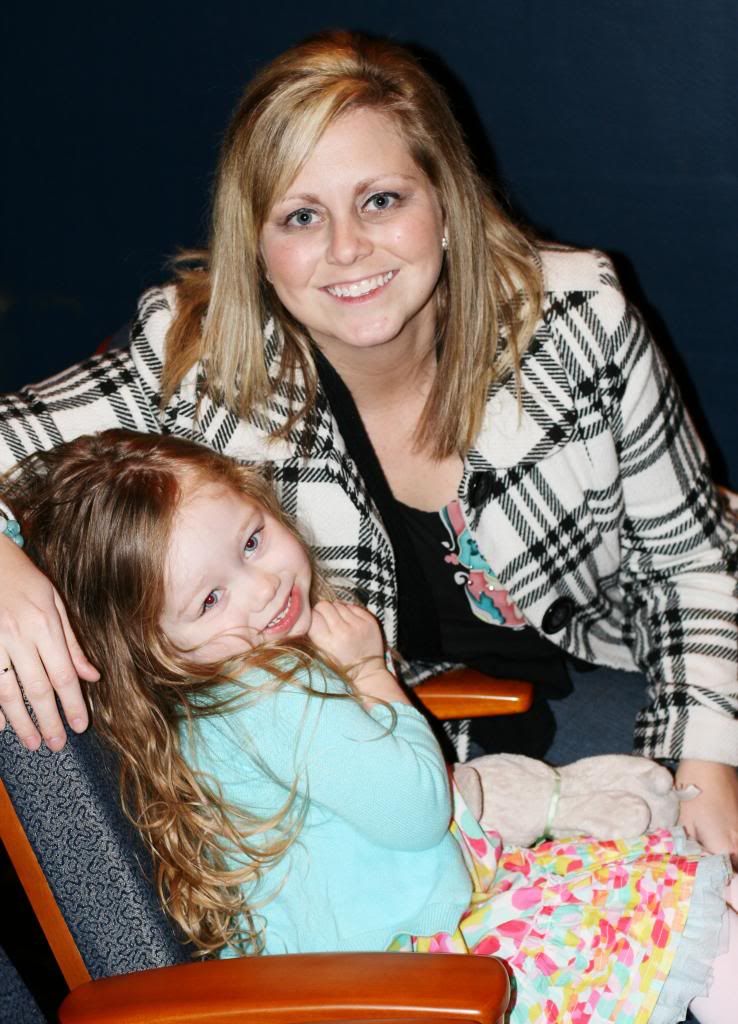 Daddy and Ans (notice the head tilt and hands clasped. We're in trouble)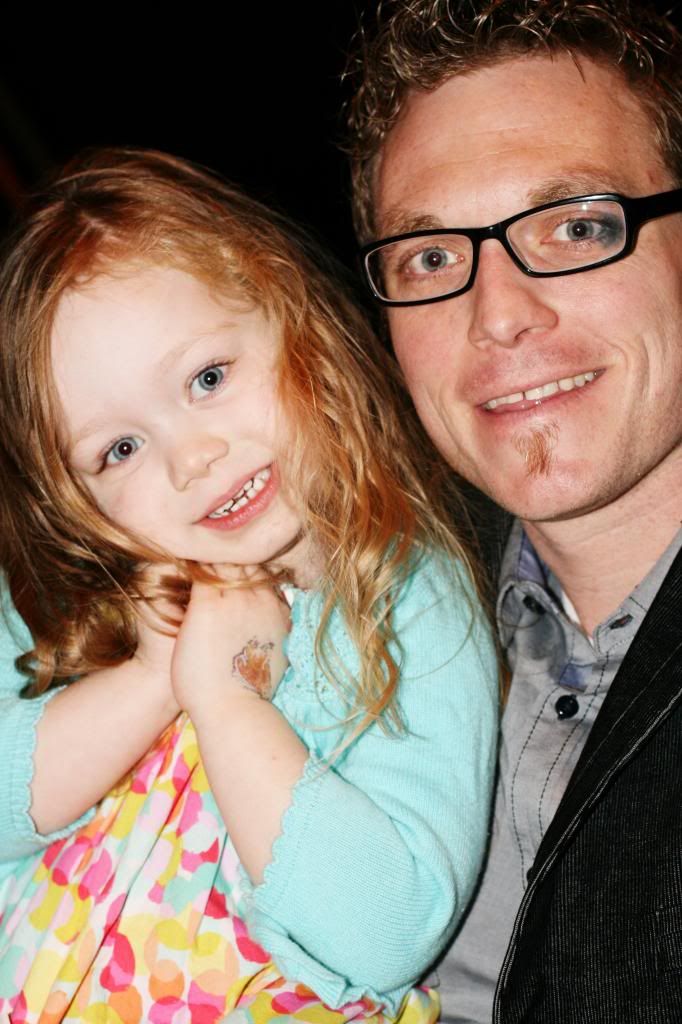 This play brings back so many memories for me. I can remember watching it as a kid, but more than that, a flood of skating memories rush back in. My friend, Ashlee and I made up MANY ice skating programs to the songs of Annie with some of our favorite group of skaters. And I can't help but think about the many families at Lynwood that are waiting on their "Annie's" in other countries (

Mayhew's

,

Underwood's

,

Moran's

, and

Dodge's

). My heart goes out to them. I can't imagine the anticipation and other emotions that goes into waiting for your child thousands of miles away. Whew!
Religion that God our Father accepts as pure and faultless is this: to look after the orphans and widows in their distress and refusing to be polluted by the world. James 1:27