I think since the moment Ansley really noticed me putting in earrings for the first time, she has wanted some for herself. We're talking BEFORE she was even three. I can hear it so clearly..."Mommy, I need some eawings wike you!" I'm sure I repeated my answer a hundred times..."you'll have to wait until you get older" (side note....every time I hear this phrase, it reminds me of Mrs. Pott's and Chip in Beauty and the Beast. Can you tell I have a little one that loves that movie? Ha!). I digress. :) So after her best friend, Ellie got her ears pierced six months ago, I knew we were on borrowed time. Sure enough, we caved! Our big girl finally got her ears pierced. She was "so cited!" (followed by lots of squealing).
Here she is getting her ears marked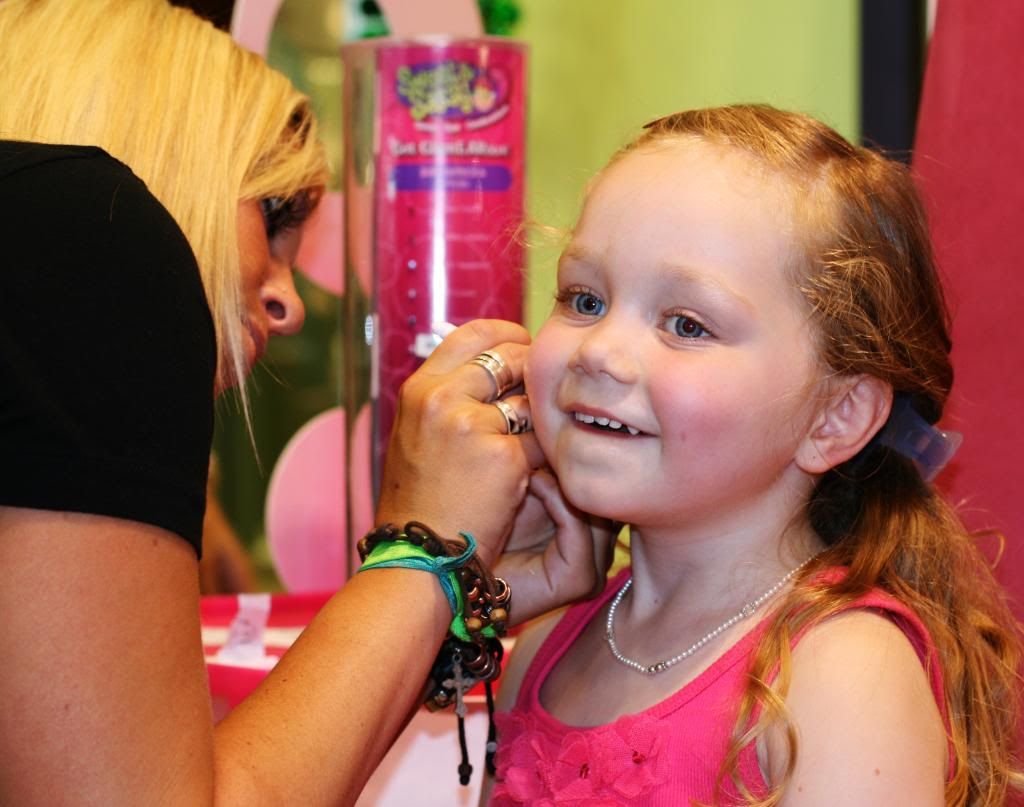 She had to be so very still for this part.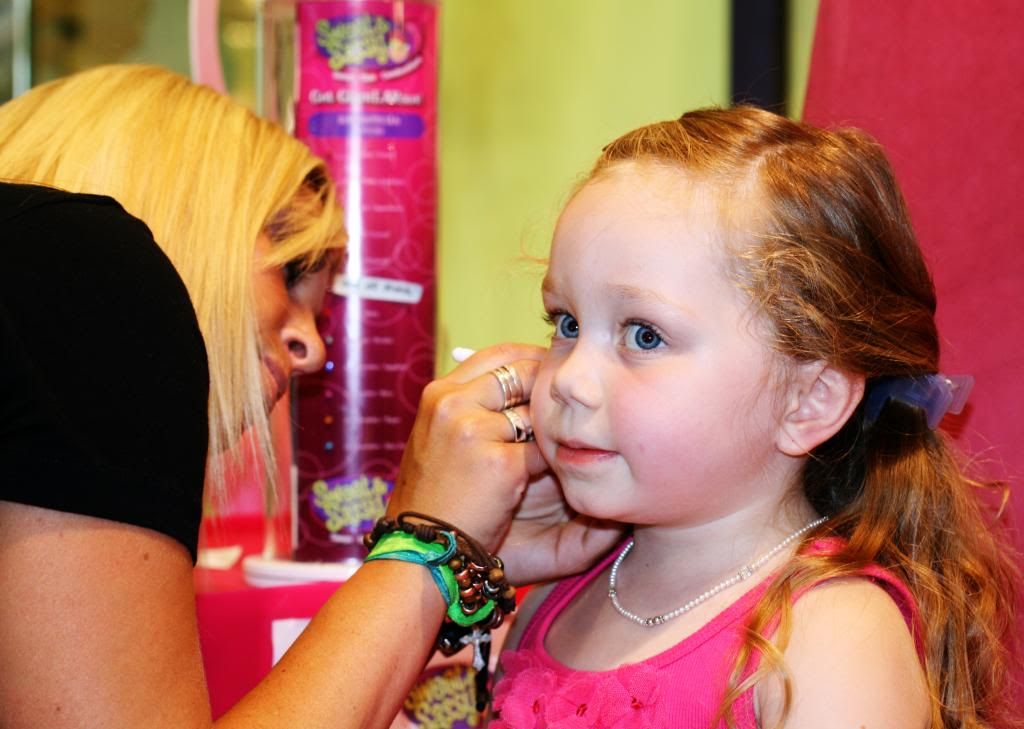 And stoic. It was hilarious how serious she got!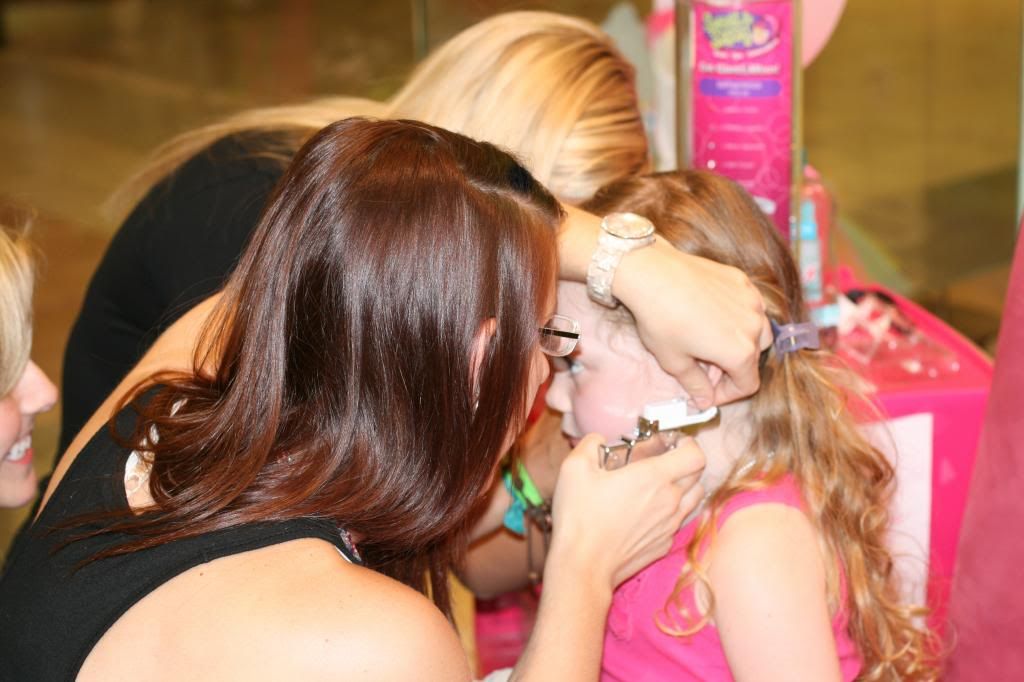 Literally, she didn't even flinch! Not even a blink! We were shocked. I mean, it was as if she looked at them and said....is THAT all you got?! Ha!
Then the smiles came out!
Here was her little certificate. A few of the people she wanted to show her earrings to first got omitted. I guess they figured 3 people was enough. :)
Here's a little video of the actual piercing. Afterwards, I think she was either in shock or a little embarrassed. And don't mind me...after a few squeals I start to blabber on about one of my former skaters who passed out after getting her's pierced. I think these girls thought she might pass out because there was no other reaction from her. Thank goodness we didn't have to deal with that!
One of the girls that helped with her ears was so nice. She took such great care of Ansley and really spoiled her. She helped her pick out fun earrings, did her nails, let her walk the runway, and did the glitter hearts on her face. I know they do those special things with everybody that walks in, but this girl was just so sweet! I would recommend Sweet and Sassy to anyone looking to pamper their little girl. It was such a great experience. Of course Ansley is already talking about when we can get Charli's done and where her next ear piercing is going to be (wait...what?!). I don't think so.